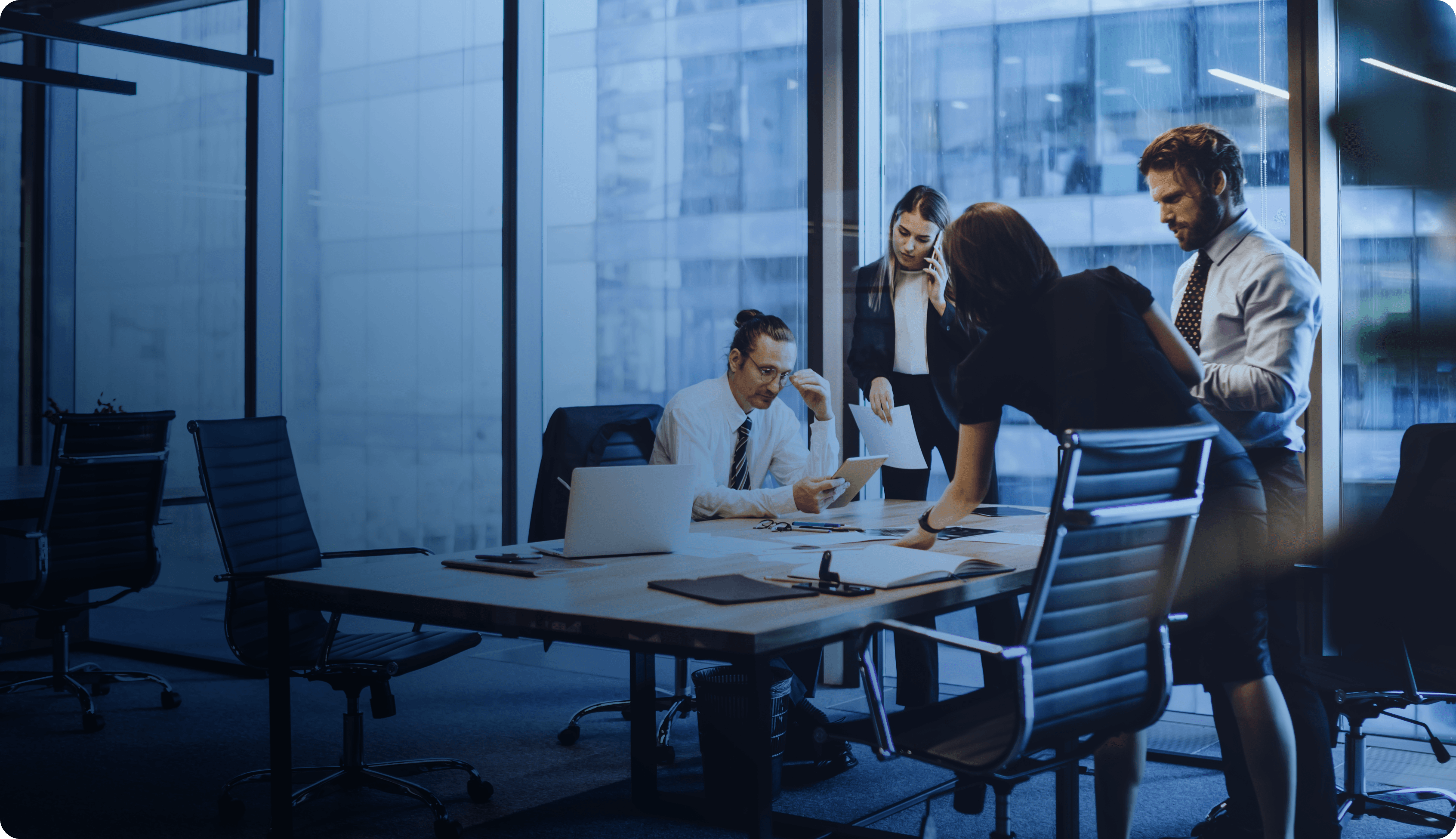 Meet Us
We supercharge your business
Contact Us
Our Story
Digital Distribusi Indonesia (DDI) was founded by an experienced offline distributor and e-commerce executive to meet the needs of online distribution.
We've garnered in-depth expertise in the e-commerce space and use it to help brands execute their e-commerce strategies by distributing their goods to online retailers or by selling directly to customers through a brand's official stores in online marketplaces. Our integrated capabilities encompass all aspects of the e-commerce value chain covering online sales strategy, store operations, in-app marketing, customer services, warehousing and fulfillment. DDI also helps brands maximize AnyMind Group's powerful end-to-end commerce and marketing technology.
Our Values
Focus

Objective driven and structured performance

Serving

Providing unrivalled service to all stakeholders

Excellence

Delivering and exceeding expectations
Our Journey
1989

PT. Initi Bharu Mas, an offline distributor in Southern Sumatera commenced as authhorized distributor for Nestle.

1989

2019

2019

Unicharm, one of the brands served by PT. Inti Bharu Mas, required an eDistributor. Demand for a dedicated online department prompted the construction of a team of professionals equipped with both offline distribution and e-commerce experience within PT. Inti Bharu Mas.

2020

The online department was spun off to become Digital Distribusi Indonesia (DDI), as demand for such online distribution services continued to increase. Tessa Tissue, Simba Cereal, Enesis Group joined the line of brands served by DDI. The company reached its first USD 1mn in revenue.

2020

2021

2021

Out of all the existing enablers, DDI was chosen to be Tokopedia Retail partner. Together, DDI and Tokopedia grew brands' footprint and sales through Toko Cabang (now Dilayani Tokopedia).

2023

DDI was acquired by Tokyo-based technology company, AnyMind Group. Through this acquisition and by combining the capabilities of both companies, DDI looks to form the basis to accelerate expansion into the e-commerce space in Asia.

2023
Meet Our Team
Our Leaders
Tatum Kembara

CEO Digital Distribusi Indonesia

Tatum started her career in FMCG distribution for 6 years before doing her Master Degree in Harvard University. Upon graduating, she became a management consultant in Kearney and then joined the rise of fashion startup Sale Stock. Having a strong passion for FMCG, Tatum joined Blibli as Vice President of Business Growth to grow Bliblimart and eventually, equipped with both offline distribution and ecommerce experience, started DDI to help FMCG Brands grow their business in ecommerce.

Evi Kristianti

COO Digital Distribusi Indonesia

Evi is a Supply Chain and Operations expert with over 15 years of experience in Unilever, Kalbe Farma and Mondelez. She specialized in ensuring products are available on time at the right amount. Evi was also responsible for building Dexa Group's digital initiatives. Armed with both operational excellence and digital expertise, Evi joined DDI in mid 2022 to take DDI to greater heights.
Locations
DDI Office

Foresta Business Loft 3 No. 29 Jl. BSD Boulevard Utara, Lengkong Kulon. Kec. Pagedangan, Kabupaten Tangerang, Banten 15331

Gudang Cawang

Jl. Peta Barat No.89, RT.5/RW.1, Pegadungan, Kec. Kalideres, Kota Jakarta Barat, Daerah Khusus Ibukota Jakarta 11830

Gudang Bekasi

Gudang Logos. Sales Gallery, Jl Raya Kaliabang RT.007/ RW.006 Medan Satria. Kecamatan Medan Satria, Kota Bekasi. Jawa Barat 17132, Lantai 2.

Gudang Surabaya 1

Kawasan PT. Grandtext. Jl. A.H. Nasution KM. 7, RW 001/ RT 14 .No. 127, Karang Pamulang, Mandalajati, Bandung City, West Java 40195

Gudang Surabaya 2

Pergudangan MMP, Tambak Osowilangun, Benowo, Surabaya City, East Java 60191

Gudang Makassar

Jl. Raya Narogong KM 12, Jl. Pangkalan II No.1, RT.001/RW.001, Chamber 7, Cikiwul, Kec. Bantar Gebang, Kota Bks, Jawa Barat 17152